Lake Lavon is super hot right now fishing wise. Sand Bass and Crappie are doing very good right now. Limits of both on a guided trip are not uncommon. Only factor is the wind. 10 mph and lower will bring the fish into the boat. Any windier, and you will have trouble keeping the lure or minnow steady.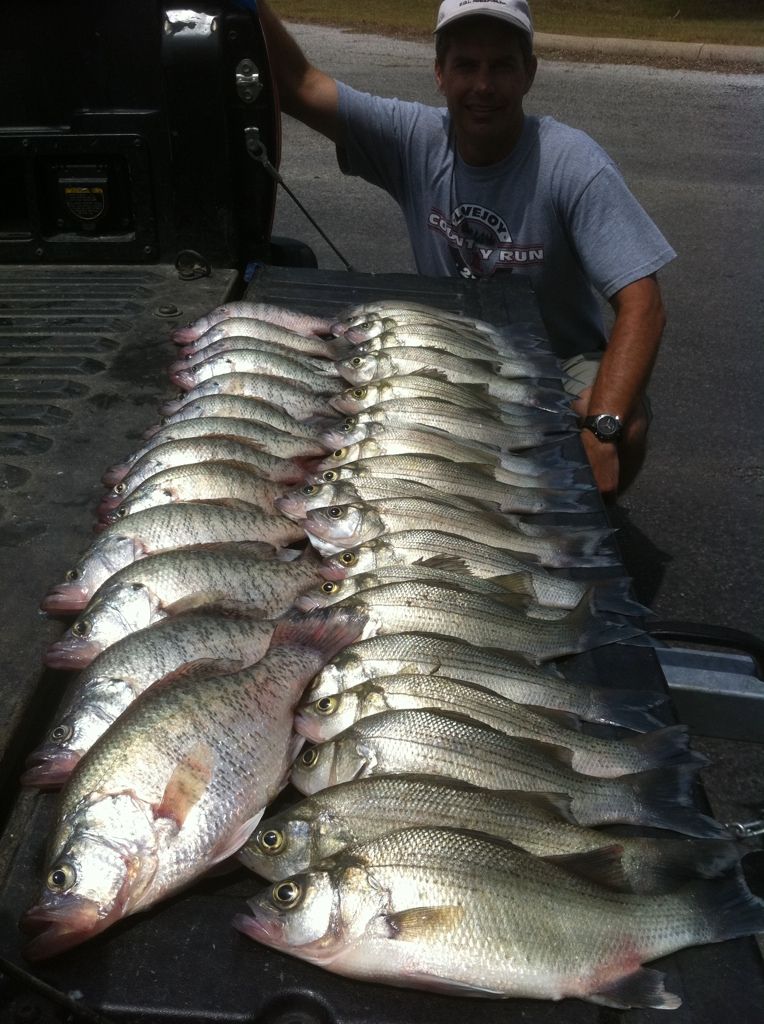 Crappie are biting very good 12-15 ft down in brush and timber. Black and chartuese jigs 1/16th oz or minnows will land some slabs.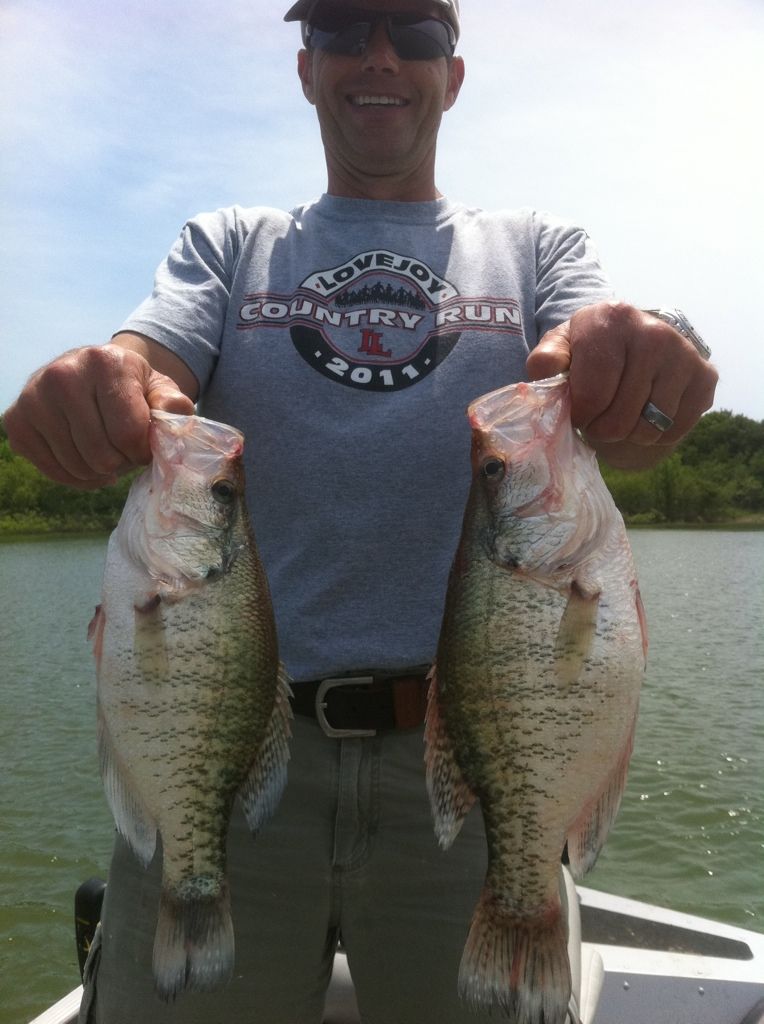 White Bass/Sand Bass are on the wind blown points and banks. Small Tiny Flukes by Zoom, rattle traps, and chartuese 1/4 oz slabs will land a whole bunch of Sandies. 3-19 ft is where they have been hanging out at. They have no pattern on when they want to boil on the surface yet. They come up and down all day long.