Lake Lavon has been pumping out some great big slab Crappie this year.
You can expect to land at least 5-10 fish at 14-15 inches on an outing! Limits are being yanked out everyday by a lot of people. The fish are very predictable right now. If I had to give you a magic depth, I would have to say 18 foot depths. If you can find some structure in that depth, brush, rock piles or tress, I can almost promise a crappie will be waiting to suck your jig in as soon as you send it down.
Even with the East wind we have been having, the fishing has been fantastic. I am hosting a Crappie Tourney out on Lavon Saturday June 9th, so I am excited to see all the monsters that will be weighed in. Black and chart jigs in 1/16 oz are the ticket right now, or Carolina rig a minnow with no more than 6 inch leader. If you don't get a bite within 2-5 mins, move to a new spot. I'm in 14-22 ft of water all day long. Standing timber in the West arm is pumping out fish right now too.
Above- Standing Timber Fish
The fish there have no pattern and are all over the water column. Id say 14-20 ft is where they are at in the timber.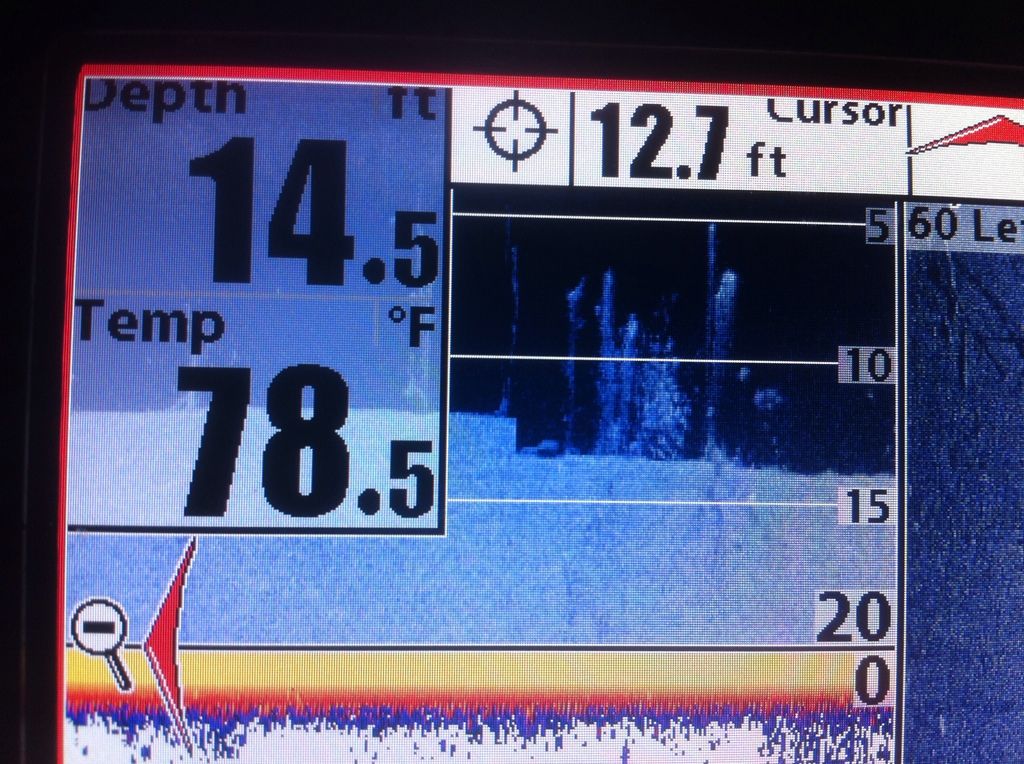 In the picture above, you can see the submerged timber. The ball inbeween the timber is all crappie.
In the above pic, is the same as the one above this one. But on the 2D sonar (The orange and red, is the same ball of crappie. I turned down my sensitivity so I mainly only see fish.  The Down Imaging is turned way up to see the structure.)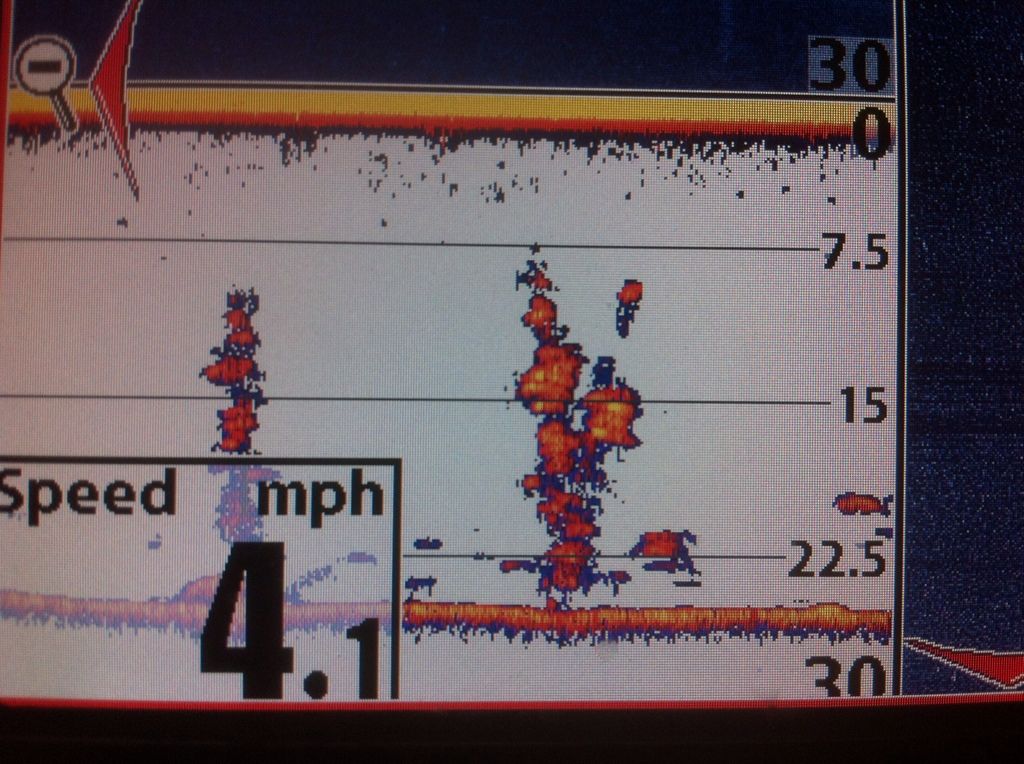 In the above picture, all the orange is fish. All crappie. All holding tight to the trees. So right here showes you if your 1-2 ft away from the structure, you wont get bit!
If you get on the structure, you might take home fish for the frier!