Today was a kid trip. Dad said to keep the kids happy. PERFECT! So that made it my choice on what to fish for. I love days like these.
The amount of fish you pass on the way to your favorite fishing spot is crazy. You can launch your boat and actually catch fish right there. Heck, you can stand on the bank and catch fish on the ramps. Largemouth love ramps to ambush shad eating the algae. Ramps usually have rock on both side and obviously, an end. The end of the ramp usually drops deep due to all the back wash from boats trying to trailer the wrong way. So the Largemouth sit on the rocks and below the ramp where it ends and come out and attack shad out in the open. Crappie hold on every kind of structure if the structure is in their comfy zone. Carp are always 2-8 ft feeding in the shallows, blue gills are usually shallow near rocky bottom , under docks, or anything that has a LOT of shade, Bass are just all over the shore lines in 2-12 ft of water, Sand Bass are just where ever they want to go……-but now I just rambled… So anyways, you pass a lot of fish. Here is what I am talking about. I decided to try and get as many Lake Records in the boat I could get! So it was a catch everything day. Last night I rigged all my rods for everything that swims that was catch-able with rod and reel. I even packed my fly rod, but forgot I had it. Darn it!
So here is what I put the little clients I had on the boat today:
Jr. Lake Record Holder Channel Catfish
Jr. Lake Record Holder Blue Gill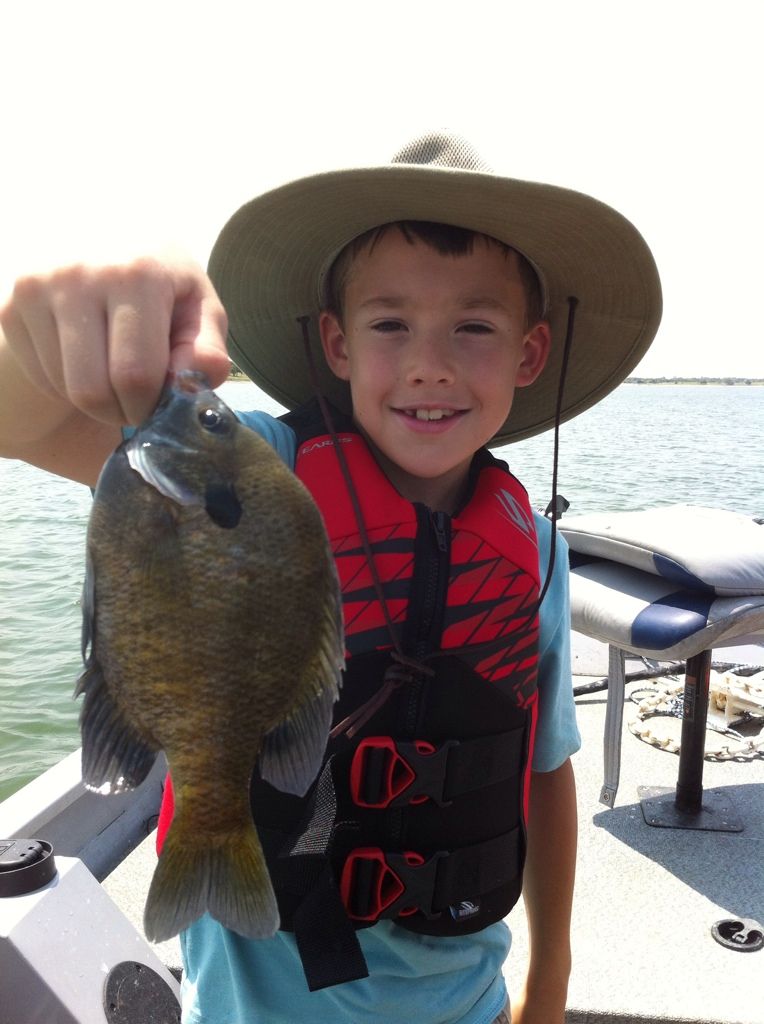 Jr. Lake Record Holder White Bass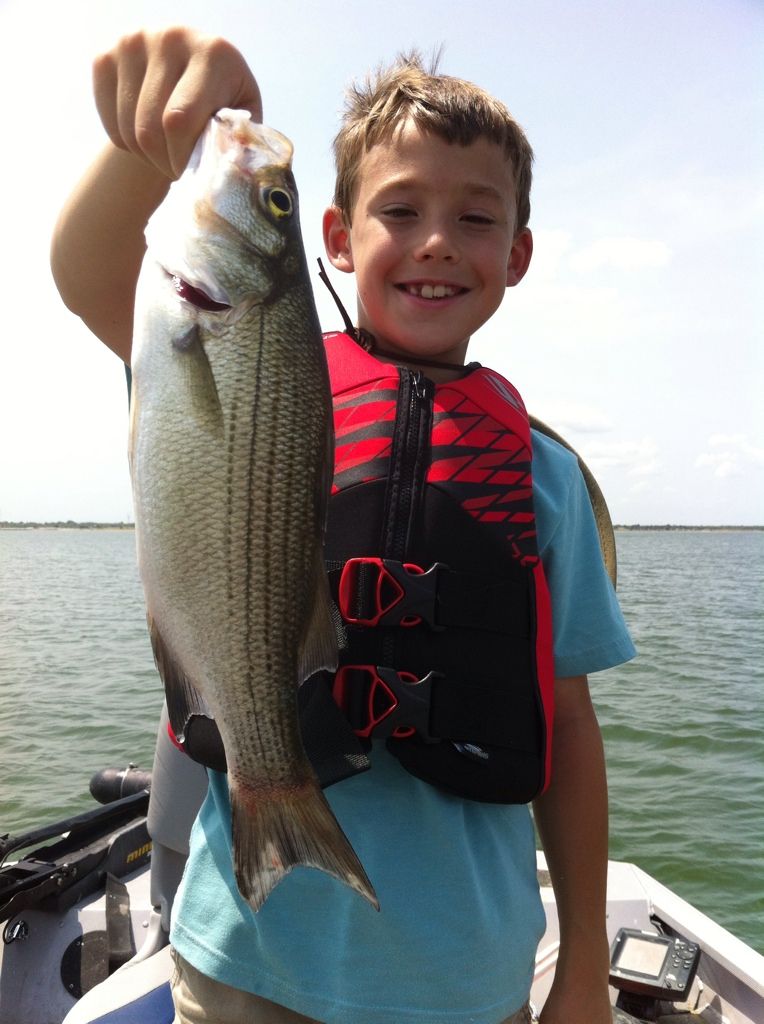 In my Quest for Lake Records today, we targeted Black Bass to try and break that record. Within 15 minutes we had one on the line. I mixed my lakes up and memorized the wrong one, so we were a lb off…. My bad. But he did land a nice one and we had it certified, so he will at least get a Big Fish Award from TPWD!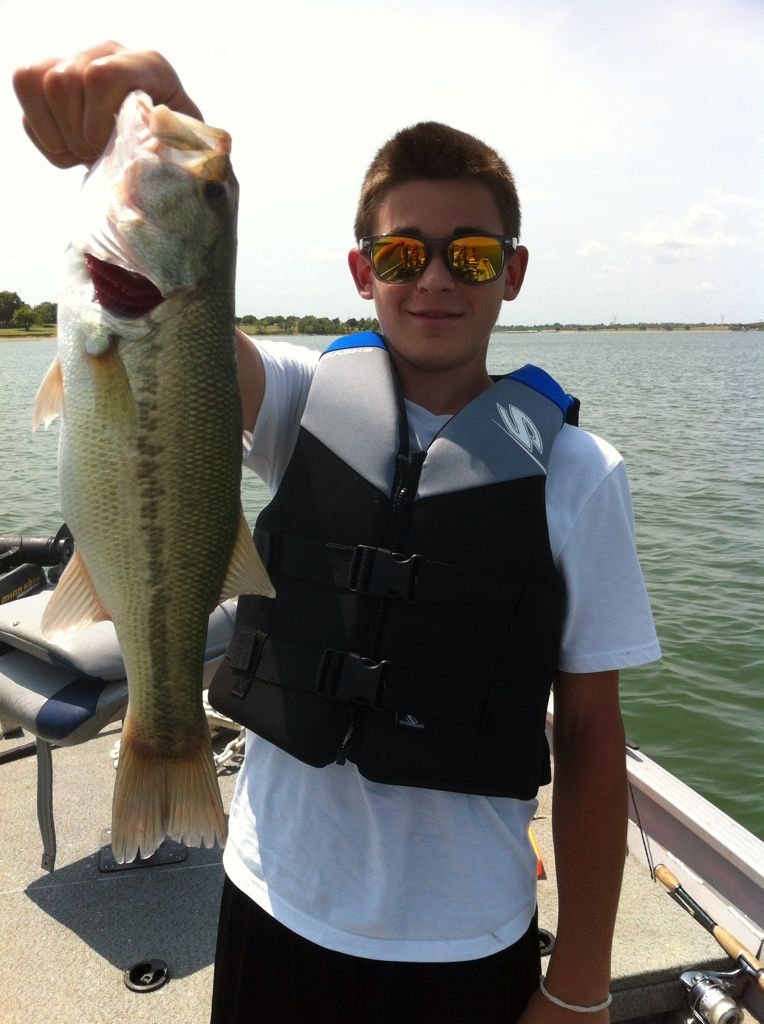 During the Quest we also targeted carp. Hooked one and played it for about 5 minutes and it bent the freaking hook on us! Darn it.
But fishing was crazy fun. Sandies were biting all day. Crappie slow due to falling air pressure. All in all, the kiddos had a lot of fun.
Caught crappie at every stop.
Fun stuff to catch doubles!
TexasOklahomaFishingGuide.com