Reports: From the Lower Mt. Fork River in Beavers Bend State Park in Broken Bow, Oklahoma (2.5 hours from Dallas) Stocking 4200 plus trout every other Thursday – All Year Long

Best flies to use on my end of the river:
RS2 Grey #22
Near Deer #1/100 (Secret Color) Red Midges #20-22
Black Midges
Eggs (as small as you can get work best) red, pink, yellow
The fish are feeding mainly on the bottom, so weight them down a little bit w/ a small split shot. If you dont see fish in the pool you are fishing, dont cast there…..
Every day we nailed 50-75 fish each, to the net. Most were 15-16 inches with a lot of 18-19′s and a few 20′s. Best bite was around 10-3 pm while the BWO's were hatching. Spillway Creek was where the best bite was. Zone 2 ( Evening Hole area) was good too, but was getting hammered by people. So I mainly fished Spillway Creek 90% of the time.
When a front rolls through, the fish slow way down while the Air Pressure rises. Small flies work best during the fronts. If the air pressure is stable, the Near Deers are all that I throw at them. -No need for anything else.
If you see this above, at Zone III, its blown out and very hard to fish. This area is terrible right now for trout. I dont think they are stocking it yet…..? Its still good for small mouth bass and walleye though. I deleted my Walleye pics somehow….. But they are there. Biggest was 22 inches. Most were 16-18. Caught 14 walleye and some small small mouth bass here on Saturday. Clousers-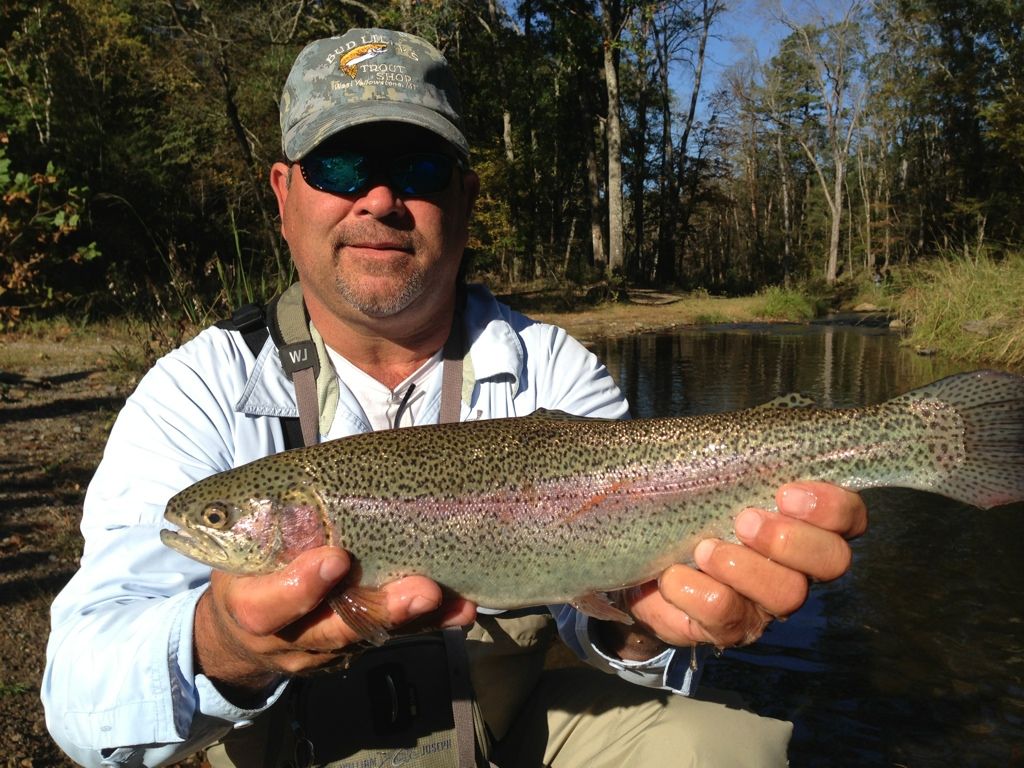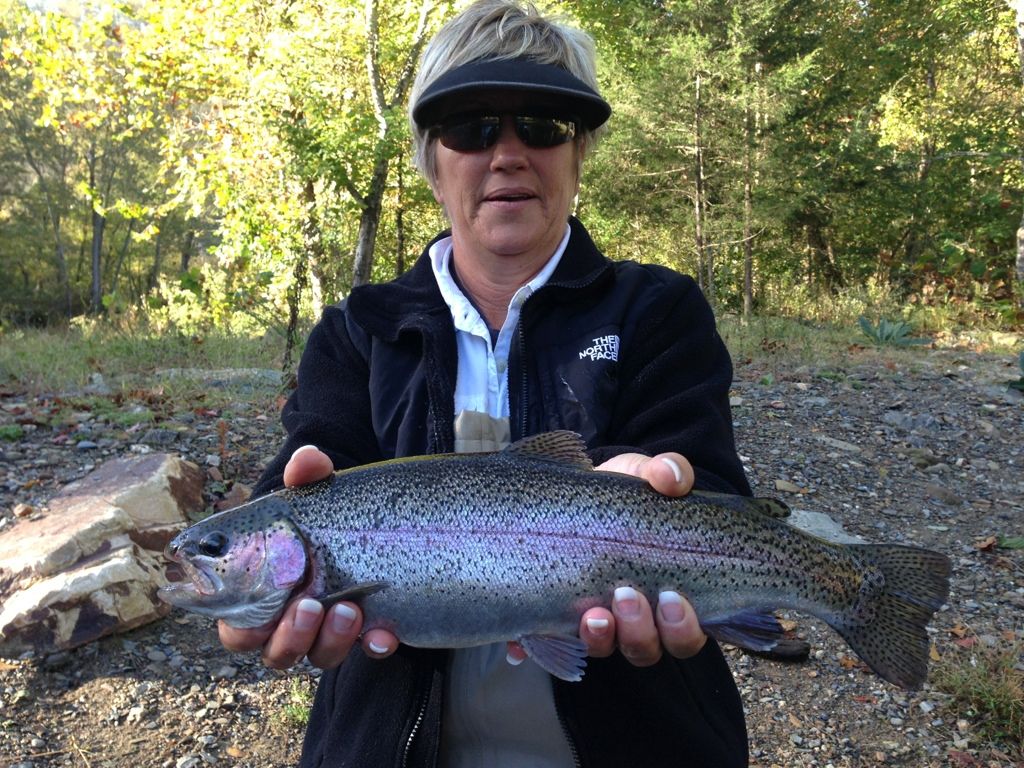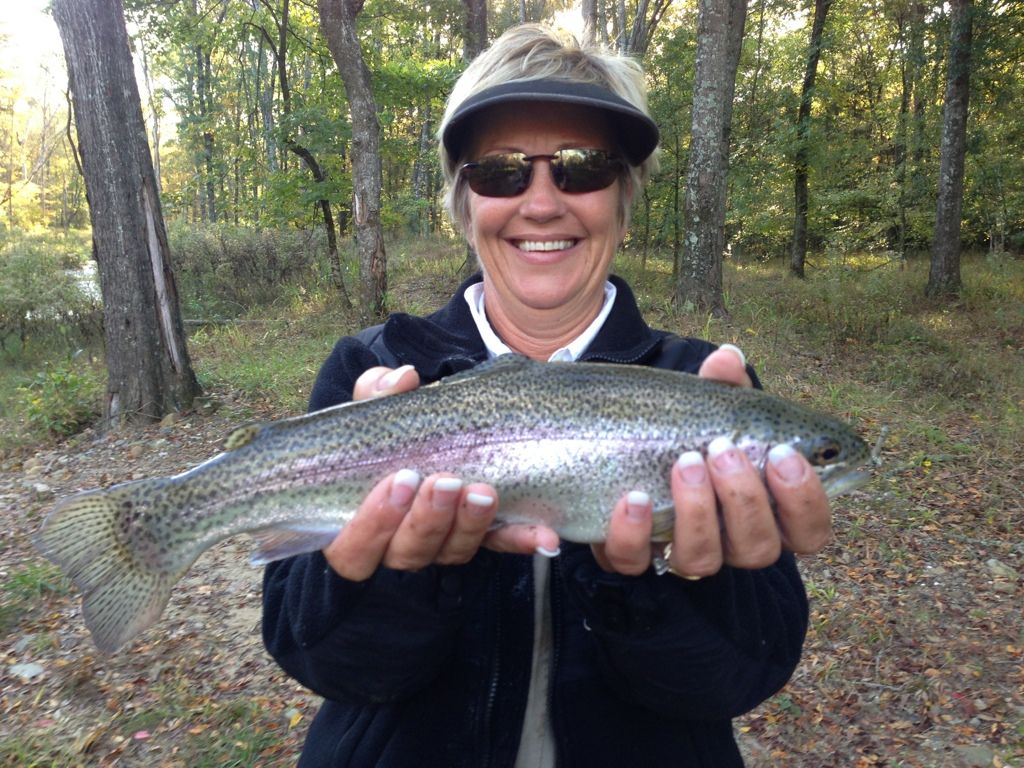 And, im sure yall have seen the monster in the lower end of Cardiac Hill just teasing you for the last 3 months…..Well, I decided that on Friday we were going to sit on the hole till we hooked it. I ran out of RS2′s, so I walked back up to the truck and tied a dozen up really fast. After I walked back to the guys, I handed Howard a couple and he tied one one. There was a Blue Wingged Olive hatch going on and a Black Caddis hatch at the same time. (They didnt want anything black, mainly red midges and Grey RS2′s were murdering them. The Near Deers were best in the early morning and evening.) So, anyways, Howard proceeds to land a dozen rainbows within the first half hour of changing to an RS2. Then I see the monster flash where his fly drifted. Three more passes and a magestic fight was in place. 20 mins later he brings the monster I have been targeting for 3 months….. Every time Howard comes up, he lands a monster with me.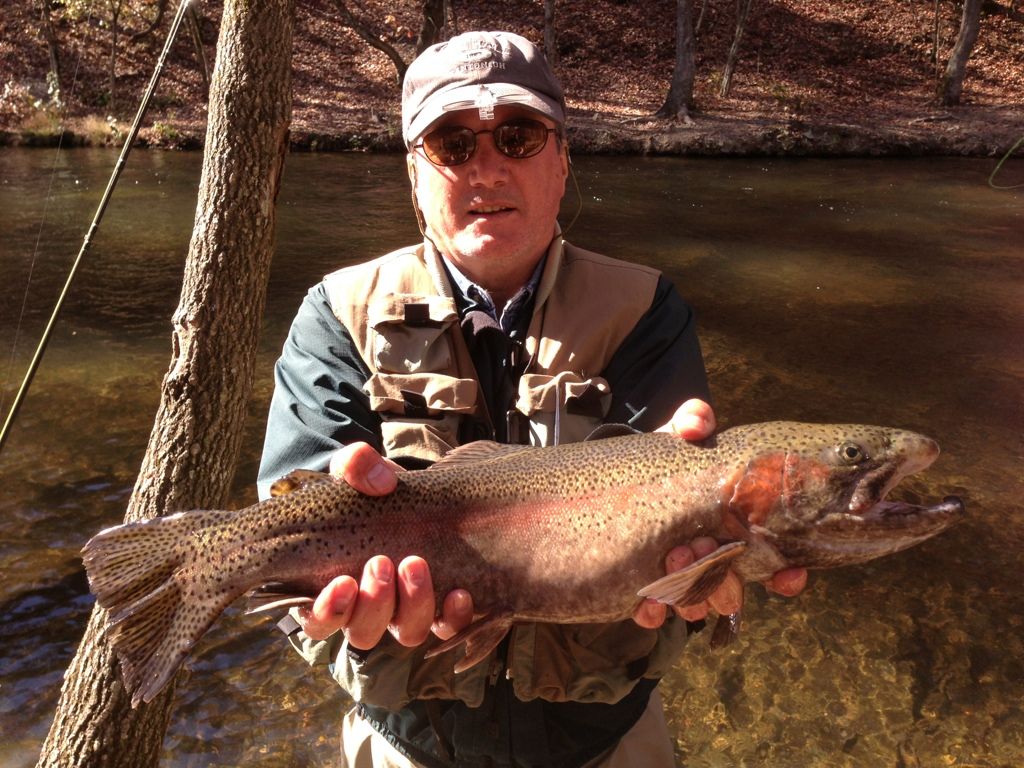 26 inch Male Rainbow Trout.
————————-
Carey Thorn
http://TexasOklahomaFishingGuide.com/
469-528-0210