The mayor of a town on Réunion Island, one of the "overseas departments" of France, has been forced to back down from a decision to pay fishermen to hunt and kill sharks because it contravenes French conservation law.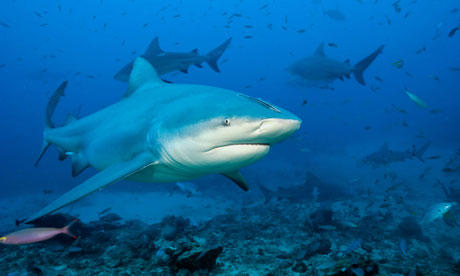 On Monday 30 July, Thierry Robert MP, mayor of St Leu commune near Trois-Bassins, where a bull shark was believed to have been responsible for the death of a surfer, made the decision to "act to safeguard the security of goods and people of his town" by authorizing fishing of the bull shark "by any means, including spearfishing, day and night."
He said the town would buy bull sharks of more that five feet caught by all fishermen or hunters, and pay €2 per kilo of live weight for the first 30 sharks bought to the marina.
Réunion, a French-administered territory in the Indian Ocean between Mauritius and Madagascar, reported nine attacks between 2000-2010 with one fatality.
But last week's death was the seventh attack and the third fatality since the start of 2011.