Getting caught with your pants down is a phrase used to describe someone who is unprepared. But Washington hunter Gary Penrod has disproved that old saying by shooting a cougar even though his pants were around his ankles.
Spokesman-Review outdoor editor Rich Landers recounts the tale below, and even notes that Penrod dined on the big cat. Here's the tale:
Gary Penrod was out for the late whitetail buck hunt in Washington's Pend Oreille County last month when a mountain lion caught him with his pants down.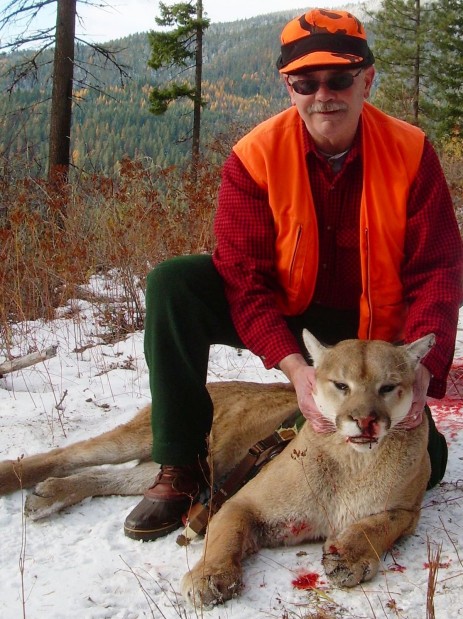 The Nine Mile Falls sportsman rallied to the moment, rendering a once-in-a-lifetime memory from the daily duty of answering nature's call.
At the least, Penrod's encounter reaffirms basic rules for getting close to game: He was sitting still, and it's pretty clear the cougar must have been upwind.
It's an example that the more you get out in the outdoors, the more you'll get out of it.
"I'm a retired teacher and I've always wanted to be able to hunt an entire season," he said, noting this was the year he made that happen.
He didn't fill his deer tag during the general season despite hunting every day in his familiar stamping grounds near Steptoe. Undaunted, he was determined to bring home venison during the late buck hunt farther north.